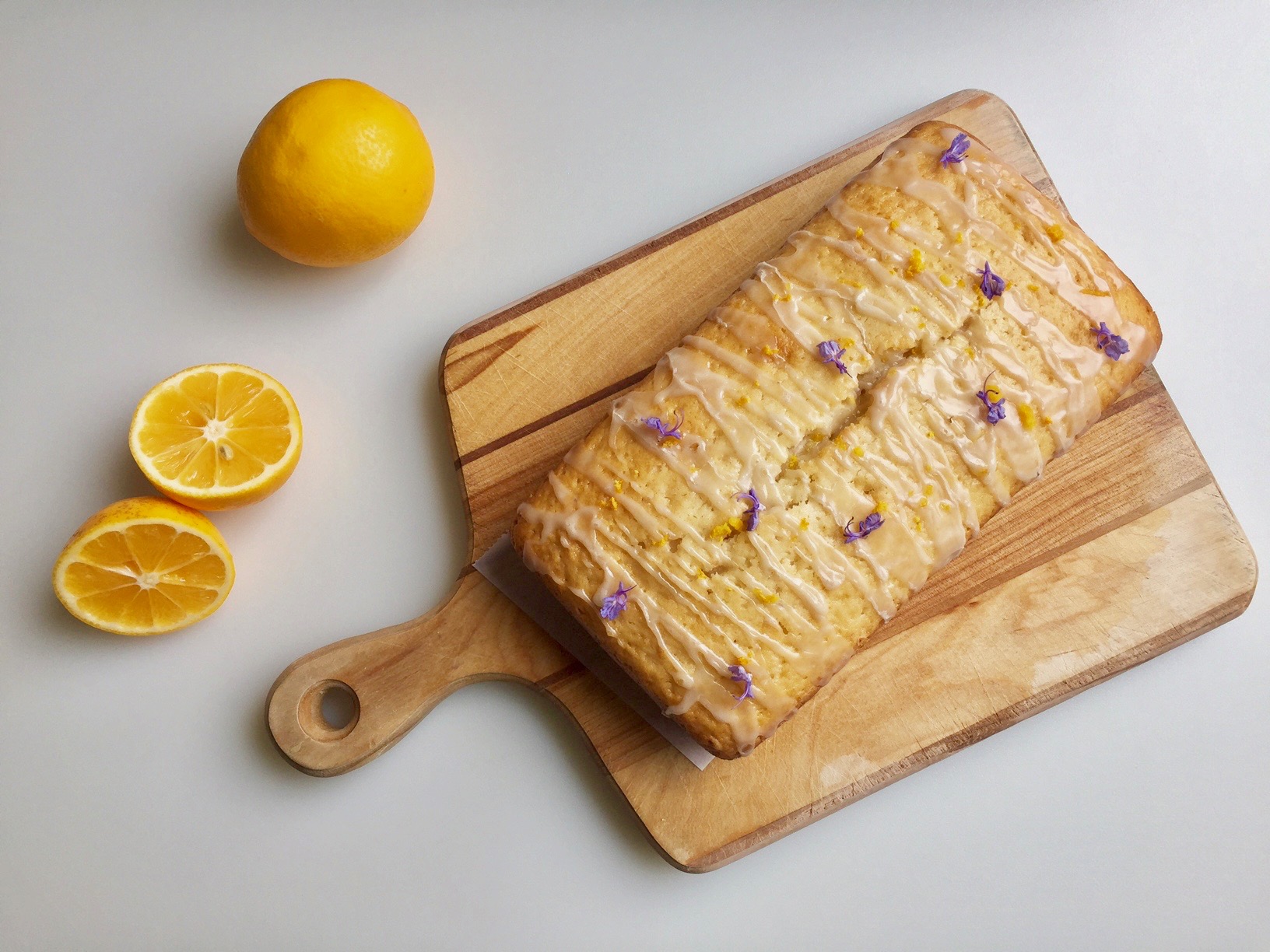 Hey there! It's been a while! Have I really not posted since last July?! Well, I'm back again with a Meyer lemon cake that is great for social gatherings, especially with Easter around the corner.
This cake is adapted from the OhSheGlow's Fail-Proof Vegan Chocolate Cupcakes. I guess I really tested the "fail-proof-ness" of the recipe. 😉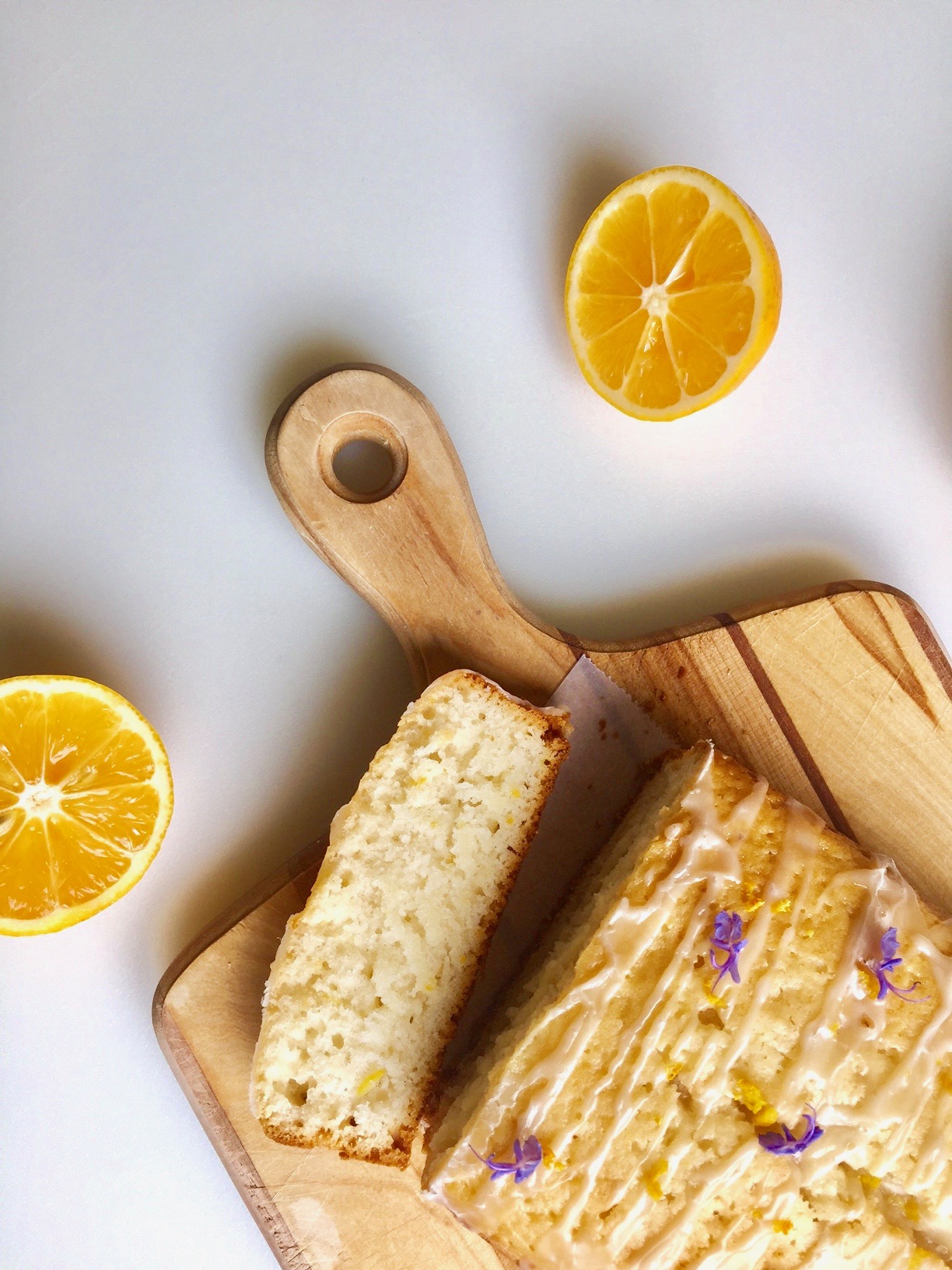 Vegan Meyer Lemon Cake
2017-04-11 15:49:51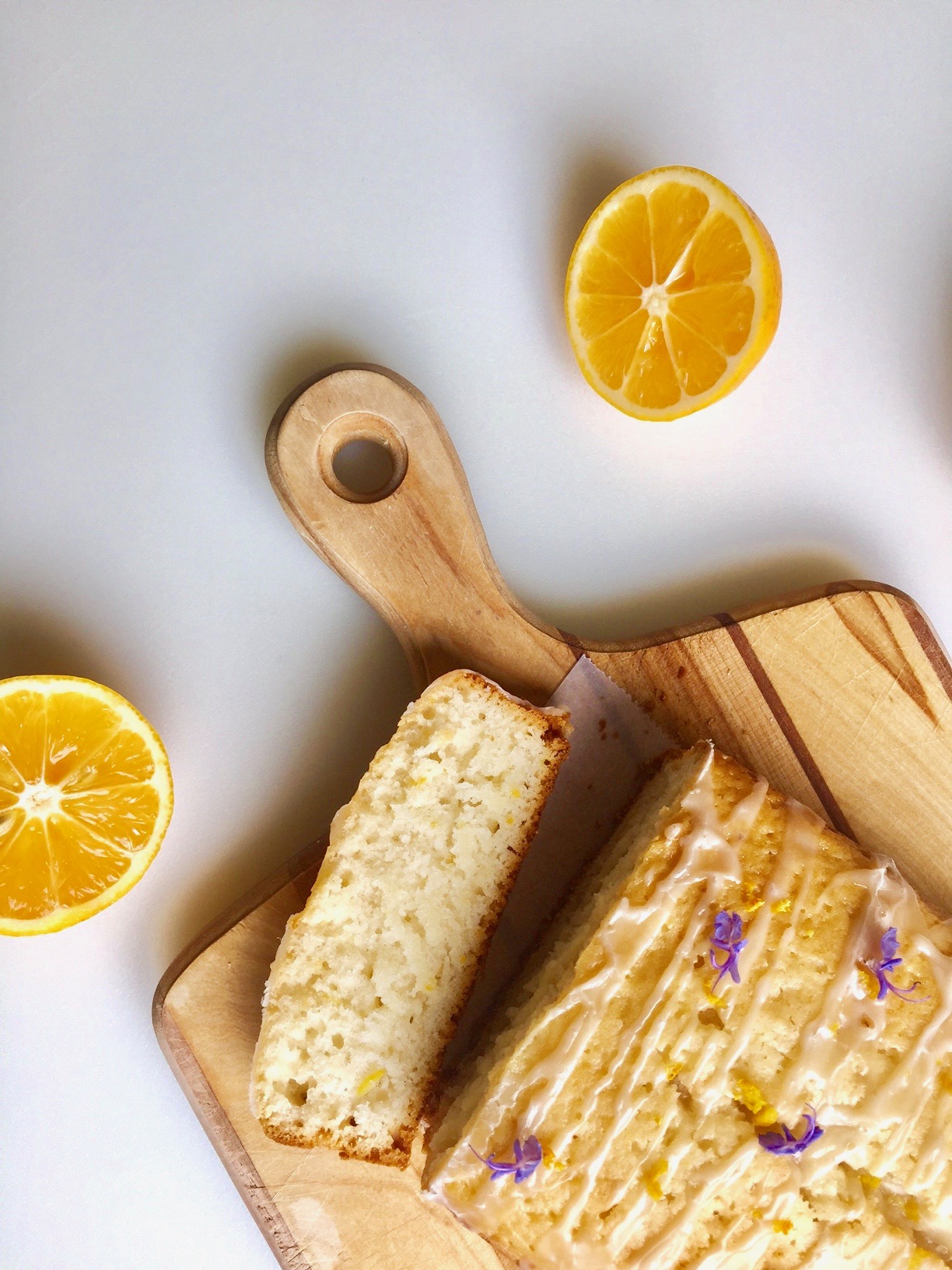 Serves 12
Nutrition Facts
Amount Per Serving
* Percent Daily Values are based on a 2,000 calorie diet. Your Daily Values may be higher or lower depending on your calorie needs.
Dry ingredients
235 grams all purpose flour (or 1 1/2 cups + 1/3 cup)
1 teaspoon baking powder
1/2 teaspoon salt
zest of one lemon
Wet ingredients
3/4 cup organic cane sugar
3/4 cup + 2 tablespoons nondairy milk
4 tablespoons freshly squeezed Meyer lemon juice
1/3 cup oil (I used avocado oil, but olive or walnut oil would work nicely)
Optional glaze
1/3 cup powdered sugar
3-4 teaspoons lemon juice (or more, if needed)
Instructions
1. Preheat oven to 350ºF and grease and flour a loaf pan.
2. Sift together the dry ingredients, flour, baking powder, salt, and lemon zest, in a large mixing bowl.
3. In a separate bowl, combine the wet ingredients, sugar, milk, lemon juice, and oil.
4. Combine the wet and dry ingredients in the large bowl and whisk until no clumps remain.
5. Pour the batter into the prepared loaf pan and bake at 350ºF for 50-65 minutes or until the top is golden brown and a toothpick inserted in the center comes out clean.
6. Remove the cake from the pan and allow it to cool on a cooling rack for at least 20 minutes before serving. Combine the glaze ingredients, if using, and drizzle over cooled cake. Top with more lemon zest or edible flowers such as rosemary. Store in an airtight container or bread bag for up to one week or freeze for up to 2 months.
Busy Spoons http://www.busyspoons.com/